Your kids are yearning to be inspired by you, the fabulous you that you are right now, today. Yet as parents, we try to live up to impossible standards and accomplish the impossible. And to be honest – sometimes the advice that we get (even on this blog) can make us feel inadequate.
So how is it that now I'm telling you that you are fabulous and that you're enough.  And that your kids are yearning to be inspired by the fabulous you that you are, right now.
The truth is, that parenting is hard work – very hard work. It is the one endeavor that we take on in life that demands our constant attention and growth.
I would be the last one to tell you that parenting doesn't require all of those things (and lots of humor). We need these qualities to get through all of the challenges that we face as parents.
However, the things that we think we need to do constantly plague us. Parents often feel that whatever they are doing is not enough. It's not enough that we are more than exhausted at the end of each day just trying to get through the physical necessities that we must execute, and hearing more can just about break us.
And that's exactly the point. Although we can be better and it's our job to keep trying to be better, on one level we have to say- we are enough. We do enough, we help enough, we love enough and we are enough.
Our Kids are Inspired by Who We Are Now
And our kids need us… just the way we are. Our kids are inspired by us every minute of every day. To be sure, kids need love, guidance and nurturing. Yet in their eyes, we as parents are perfect – just the way we are. Kids don't want anyone else, they don't want who we will be in five years, they don't even want the perfect Mom. They want us the way we are, right now.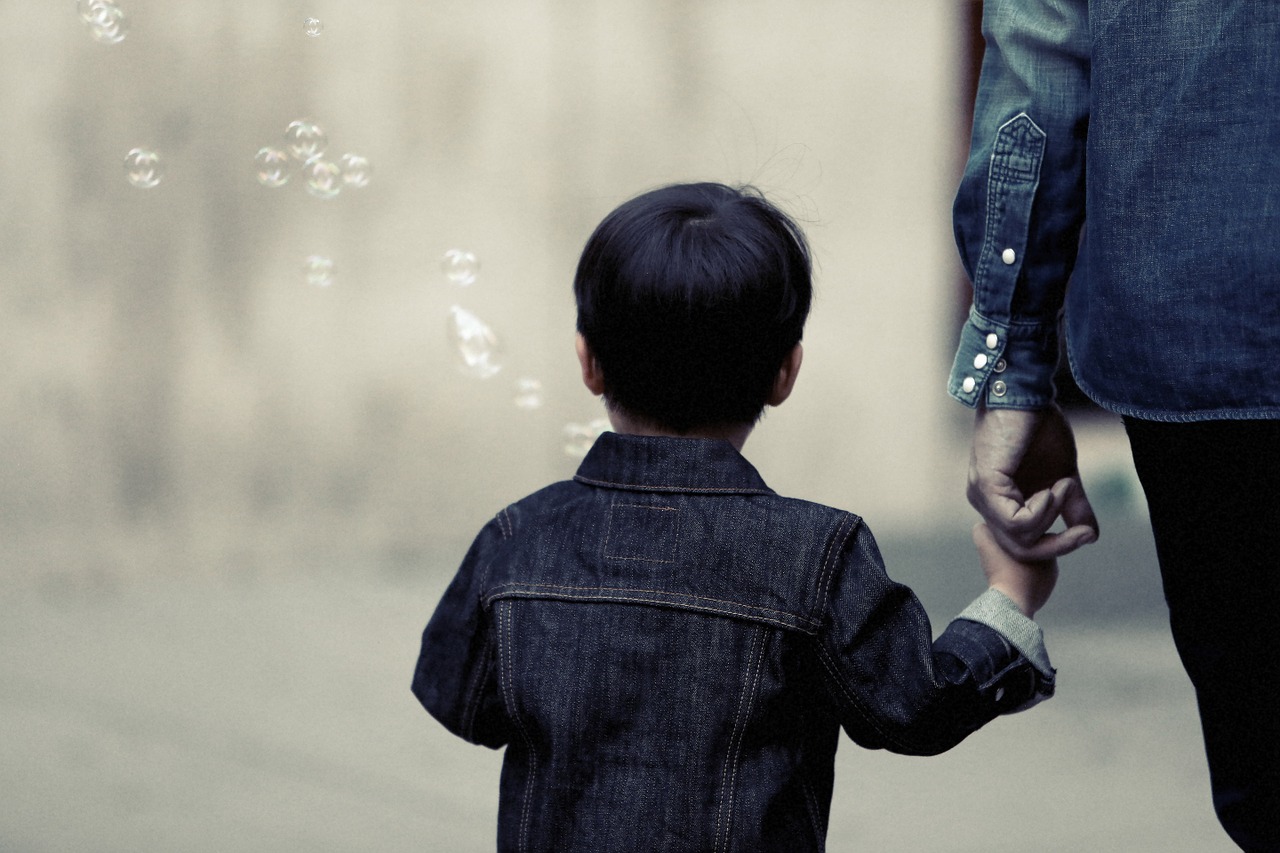 Again this doesn't mean that we shouldn't work to be more, work to be that perfect parent, but each day we need to tell ourselves that as we work towards our goal, today we are enough. Today we are exactly who our kids need right now.
Is it really true, that we are enough? Yes for today we are enough – we are exactly who our kids need to feel loved and inspired. Why is this so important? In life, we will always be working towards something. An experienced doctor no matter how conscientious, was not the doctor he is is today, when he graduated medical school. If he listened to his patients, learned more about them, sacrificed for them and was able to help them, he eventually earned his good name.
Each day the doctor did his best while continuing to learn and continuing to grow. He did not chastise himself but worked to correct mistakes, worked to better himself and did his best. Eventually, he became known as a competent and experienced doctor. If he doubted himself each day and focused on his mistakes, he never would have been able to push forward and become that experienced doctor.
And it is the same for us as parents. Parenting demands so much, so intensely, and yet we never receive prior training or schooling. We report to duty with little training or experience. We make major life decisions, care for the sick, entrust our children to caretakers with little background in these areas. It is an awesome responsibility and no wonder that we often feel challenged and even inadequate.
If you are reading this right now it is because you recognize this great responsibility and want to grow with and manage the challenges. Remember that Rome wasn't built in a day. Parents get better at what they do every day. The more we learn, the better we get at parenting. Our kids benefit and are inspired by our continued growth.
So how do you become better and how do you become proficient at what you do? Here are a number of ways that can help:
Be a Great Role Model
Your kids are inspired by you because you are the most consistent role model that they see. They will model the way you speak (good and bad!), the way you act and the way that you manage daily pressures. Remember that they are always watching and they will do and react to things that way that you do. So while we shouldn't be too self-critical, we will hear our children use the words that we use and see our children form our habits. If we don't like what we see, it is up to us to be better role models. In this way, our kids help us grow and we become better role models when we respond to what we see.
Learn from Others
At one time, families lived near each other and reaped the benefit of experienced parents and grandparents on a daily basis. While some of us are lucky enough to live near family, many are not and have to navigate parenting alone. This can sometimes lead parents and especially mothers, to feel isolated and alone. There are some great books out there that I have recommended in the past such as:
and this:
and other tips and books that I mention in my previous post here.
Seek Out Other Mothers that You Can Get Together with and Exchange Ideas
There is nothing like a support group of mothers that can get together and exchange ideas. We learn so much from the experience of others. If you are working, perhaps you can have a "Mommy and Me" group on the weekends, while the kids play and the Moms can talk and support each other. If you are a stay at home Mom, perhaps you can arrange play dates with other mothers of children that are struggling with the same issues that you are. Just having others to talk to about some of your parenting challenges can be tremendously uplifting.
Ask Questions
Because so many have questions about their parenting, I will be creating a forum on my blog to answer your parenting questions. Please enter your questions here and I will do my best to either answer them in a post or post on a new forum that will be coming on my blog. In this way, not only will you personally benefit, but others can also gain from the answers that you receive. Submit your questions here.
Parenting can be challenging and difficult at times and mothers tend to doubt their parenting. Our children need to be inspired by us today, even as we work to be better parents tomorrow. Keep in mind that as parents we are always growing and if we didn't do well today, we will be better tomorrow. As we continue to learn and grow our children benefit from our growth. Embrace the fabulous you today so that you can be a better parent tomorrow.
Please like and share this post with your friends!