---
Every family is different and has different needs at mealtime. Recently I wrote about the benefits of having a 14 day meal plan here. Today I'm going to list some of the meals that were hits with my family and I hope they can give you some ideas that you you can take from to form your own 14 day meal plan.
The meals are based around simple healthy options that do require cooking, but not too much intensive prep. If your family requires more intricate recipes, you can start with these ideas and add your own twists. There will always be those days when the best you can do is cheese sandwiches or pizza, but you can get back on your meal plan the next day without incurring too much damage.
My kids loved salad, so every meal started with a basic salad of lettuce, tomatoes and cucumbers with olive oil dressing. if your kids are old enough, they can cut up tomatoes and cucumbers while you are setting the table or doing other things.
My kids also loved soups. This can replace a salad or vege in the colder months or be an additional course.
Some really simple soup ideas are: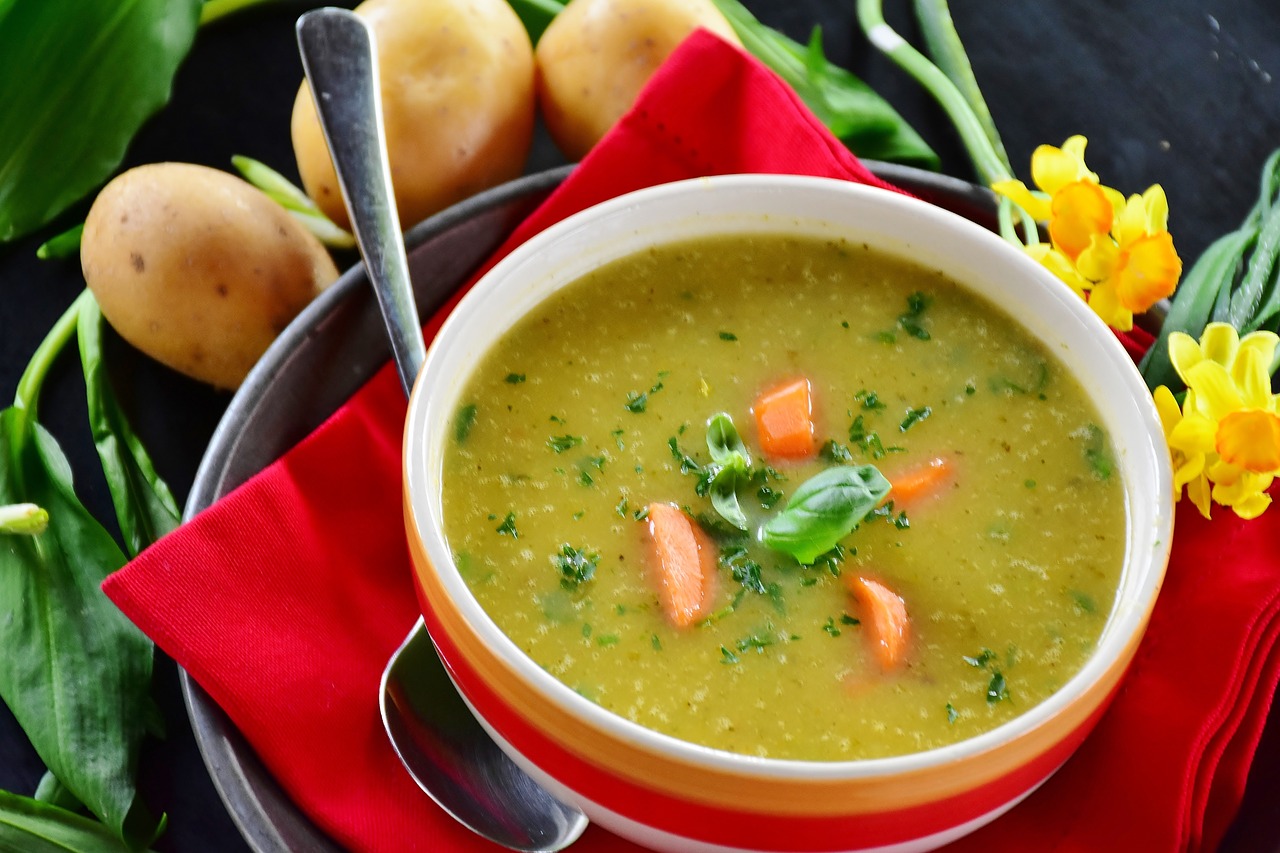 Zucchini and baby Portabello mushrooms cooked in organic vege both and blended right in the pot with a hand blender. If you don't have the Portabellos you can use an organic boxed mushroom soup with almost as delicious results.
Potatoes, parsley, vege broth and pepper. Cook until tender and then use the side of a spoon to break down the potatoes into tiny pieces… Yum! You can also blend this if your children prefer.
Veges, tomato paste and brown rice with salt, pepper and garlic is also a delicious option
Simple Meals
Here are some simple meals that you can serve with salad or soup as you desire:
Roast chicken, broccoli and baked sweet potatoes
Talapia (or other white fish), Saute onions with curry add talapia and tomato sauce, simmer for 25 min. Serve with rice or pasta
Cut up sweet potatoes, bake with lemon juice, add salt and slivered almonds, add feta cheese the last ten minutes. Serve with green beans.
Meatballs with sauce (or just saute onions, ground meat and red pepper) Serve over rice or pasta and baked zucchini slices
Feta cheese (or regular cheese) omelets. Saute veges of choice with tomatoes and mushrooms. Make omelets, add veges and cheese.
Burgers with buns or salad and non GMO corn.
Make vege burgers with ground chickpeas and rice. Saute until brown. Serve with salad, buns and sauteed onions and spinach
Chicken breasts baked and covered with fresh (or dried) basil, garlic and a bit of ginger and some coconut oil. Serve with roasted potatoes and salad.
Buckwheat pasta, olive oil and pesto served with sauteed spinach, mushrooms and onions and soup.
Quinoa mixed with sauteed onions, peppers and zucchini, roasted almonds and salad. Yum!
Baked or broiled salmon with spices, oven fried sweet potatoes and green beans.
Toad in the hole: Saute whole wheat bread in butter, cut out a hole in the middle of the bread add a whole egg and cook until soft. Serve with salad and frozen peas.
Whole wheat pasta, add sauteed scallions and feta cheese with salt, pepper and spices (optional slivered almonds) Serve with salad or soup.
Barbecued (healthy barbecue sauce here) chicken wings, baked white potatoes, and zucchini slices
So there you have it. Fourteen days of healthy, quick and easy recipes to serve your family. Of course if you know that your family will not eat one of the recipes, you can swap it out for another. And you can even add one of the kids favorites meals, twice in the fourteen days. I guarantee that they will not mind.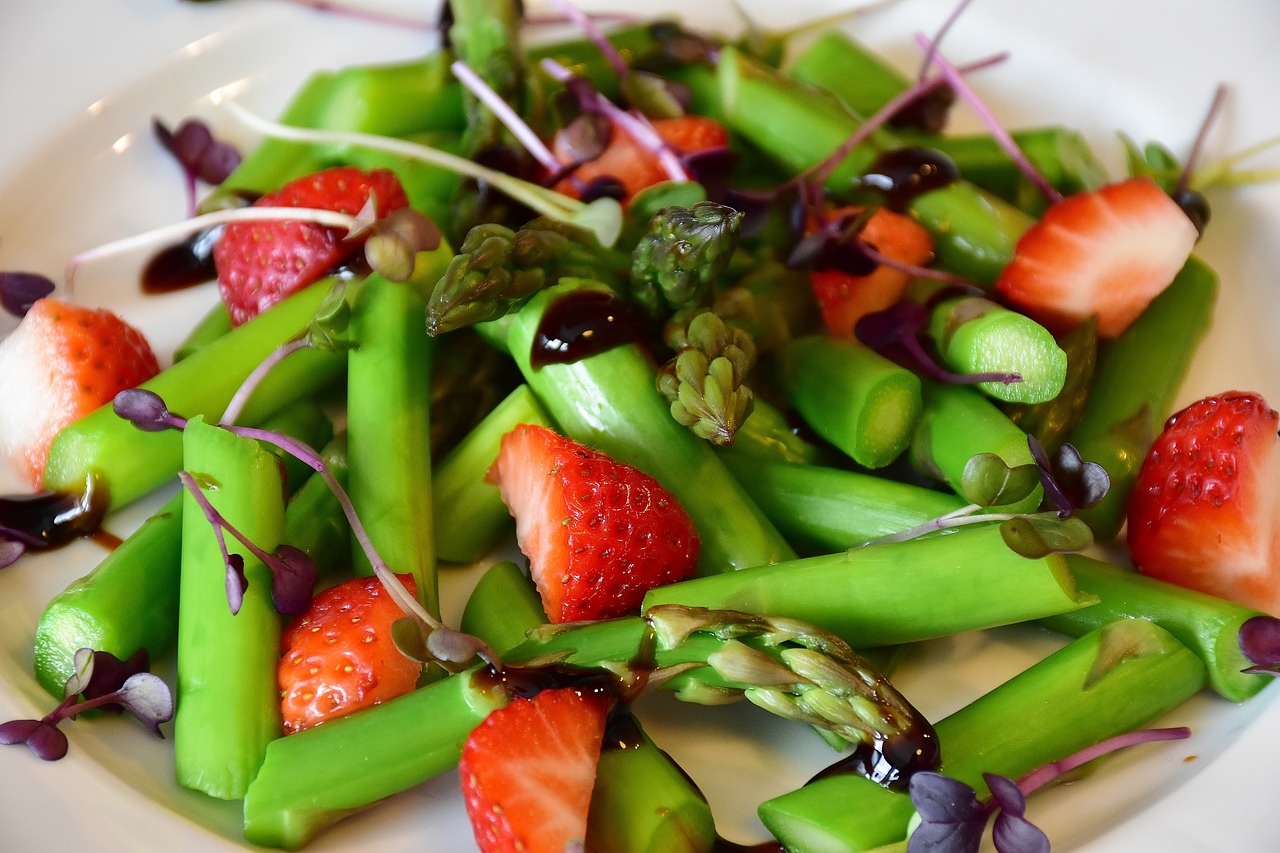 Vegetarians
If your family is vegetarian, you can swap out the meat or fish portion for a vege burger or tofu.
The point is that simple, delicious, no fuss meal plans will keep your family well fed and healthy and you will always have a plan that you can fall back on. This will lead to less stress and a happier Mommy at meal times. Here's to your success in feeding your brood and wishing you luck with the implementation.
Do you have favorite meals that work for your family? Please share your ideas below. Happy cooking!